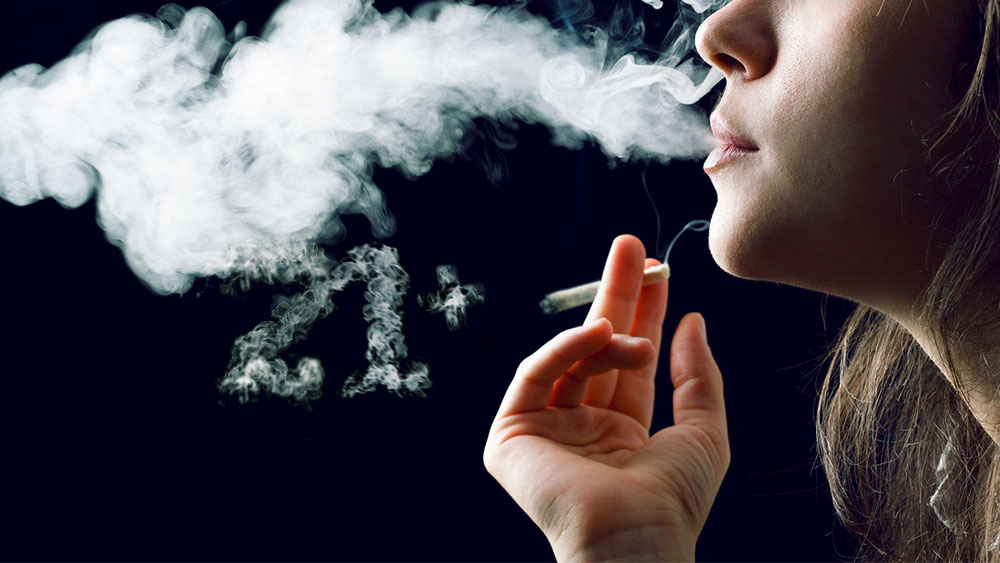 Marijuana use among students in the United States reached "historic highs" not seen in 35 years, according to a new survey from the University of Michigan. 
The Monitoring the Future study for 2018 revealed that 43% of full-time students aged 19-22 used marijuana at least once in the prior 12 months. Meanwhile, 25% reported using at least once in the prior 30 days. These figures represent the highest levels since 1983. About 6% of students said they used marijuana daily.
Furthermore, the survey showed that vaping marijuana and nicotine doubled between 2017 and 2018. The percentage of students reporting they had vaped weed within 30 days of taking the survey jumped 6% year on year to 11% in 2018.
"This doubling in vaping marijuana among college students is one of the greatest one-year proportional increases we have seen among the multitude of substances we measure since the study began over 40 years ago," principal investigator of the study John Schulenberg said.
Schulenberg described their findings as "worrisome," even though vaping is perceived as a safer alternative to cigarettes. His comments come amid increased scrutiny of e-cigarettes in the country as five people died of illnesses possibly linked to vaping. This week, the US Food and Drug Administration (FDA) sent a warning letter to e-cigarette company Juul for its marketing practices.
However, more than 15% of the students reported they had vaped nicotine in the last month, marking a rise of 9% compared to 2017. 
Speaking about marijuana use specifically, Schulenberg, who is a psychology professor, said: "Getting a foothold on the roles and responsibilities of adulthood may be all the more difficult for these 1-in-9 noncollege youth who use marijuana on a daily or near daily basis."

"As for college students, we know from our research and that of others that heavy marijuana use is associated with poor academic performance and dropping out of college."
The annual national Monitoring the Future Panel Study has been tracking substance use among American college students and noncollege youth since 1980. It is funded by the National Institute on Drug Abuse.